Dylann
Administrator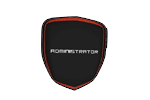 Posts

: 183


Join date

: 2009-08-29


Age

: 27


Country

: Scotland


Subject: Heyloo People! Sat Aug 29, 2009 9:21 pm

---

Hey There,

M'names Felxion

According to this forum I'm the webmaster but Me, Maikeru and Demon Phoenix all have the same rights so we are all the Administration with the same rights.

Maikeru however is the leader of the guild 'Legion of Twilight [Epic]'

Enjoy the forum and enjoy the guild and the people in it!

Felxion.



Last edited by Felxionz on Sat Aug 29, 2009 11:45 pm; edited 1 time in total
Maikeru
Juggernaut





Posts

: 156


Join date

: 2009-08-29


Age

: 28


Country

: UK~


Subject: Re: Heyloo People! Sat Aug 29, 2009 10:56 pm

---

Yoh~

Maikeru here~ ^^

I'm kinda bad at this stuff, so I'll keep to the basics.

18/Male/UK

I'm leader of [Epic], and the alliance, but you dont need to think of me as that.

I'm happy being able to know you all and help when I can ^^
Guest
Guest




Subject: Re: Heyloo People! Sun Aug 30, 2009 5:42 am

---

Hihi =D
The Names Seiichi
currently co-leader of 'Legion of Twilight [Epic]'
I'm 18/m/Uk

Hope You like the forum ^^

Seiichi



Last edited by Demonfirephoenix on Mon Aug 31, 2009 7:04 am; edited 1 time in total
Mr Jish
Innocent






Posts

: 19


Join date

: 2009-08-30


Age

: 22


Country

: England - somewhere in


Subject: Re: Heyloo People! Sun Aug 30, 2009 7:41 am

---

Hello, I have already introduced myself in a less than civilized way, that is about to change. Hello, my character's name is Lily of the Mind and my nickname is Jish - which is actually the name of a town in Israel, I got the name Jish from the name Josh - which is somewhat similar to my real name of which I am not willing to divulge. I am 13 years old and I live in the UK, for more information please go to my profile page. To read some of my literature which should hopefully at some point be available on this forum for you to read and comment on please click on this URL:

[You must be registered and logged in to see this link.]

.Thank you for taking your time in reading this. The tides, they do come and go, a new tide rises and an old tide falls, farewell my dear friend.
fluffycat58
Innocent






Posts

: 17


Join date

: 2009-10-09


Country

: Canada


Subject: Re: Heyloo People! Fri Oct 09, 2009 11:33 pm

---

Hai Hai~
fluffycat58 here!

Hi, my name is Haley and i am 15 years old, female, and live in Canada =O!

Im a sweet and helpful girl and loves to talk... when im hyper XD!...like now .....heh xD...
GeoffJonez
Administrator:Gaming





Posts

: 59


Join date

: 2009-10-27


Age

: 26


Country

: Edinburgh


Subject: Re: Heyloo People! Tue Oct 27, 2009 2:48 pm

---

Good evening!

I guess all I can say is GeoffJones is a....longer...abbreviation of my real name? Hah, I've not played GW in a while but I should get into it soon....

cya round!
Sponsored content

Subject: Re: Heyloo People!

---