Felxion
Social Networking Staff





Posts

: 58


Join date

: 2010-03-01


Age

: 27


Country

: Scotland


Subject: Jade Dynasty: Ascension Fri Apr 09, 2010 1:58 am

---

Heyloo Felxion Here!

Me and Spirit have been really hooked recently on Jade Dynasty: Ascension and we figured that it would make sense to share this amazing game with the community (Being all of you wonderful people!

) to see your opinion and see if you are into it and you can join the clan. [BoomClan]

Here is some information from Wikipedia.org:

"Jade Dynasty is a free to play MMORPG game created by Perfect World (company). Also known as Zhu Xian in chinese. The game is currently in its first expansion, Ascension, which was released November 12, 2009.

Jade Dynasty revolves around the conflict between 5 factions called Jadeon, Skysong, Vim, Lupin and Modo, and their eventual goal of attaining immortality.
Players can join one of the factions at level 15. Each faction in Jade Dynasty has different skills, strengths, weaknesses and styles of play.

- Jadeon: Magician (nuker) or glass cannon class. Jadeon have powerful long-distance and AoE (area of effect) attacks but very low HP and armor.
- Skysong: Priest (healer) class. Skysong have some long-distance magic attacks, but their skills focus mainly on healing and buffing other players.
-Vim: Tanking class. Vim have heavy armor, high HP low SP, and are good at melee combat.
-Lupin: Assassin class. High crit rates, high crit bonus, and fast, but have low defense.
-Modo: Mage class. Has 3 forms Human, Demonic, and Modon, and each form has different benefits, Human low HP and average SP the AOE form; Demonic High HP and average SP the melee form; Modon average HP and High SP uses a series of draining attacks the Ranged form.

-Arden: Archer class. One of the Athan (demigod) classes. Average HP and SP Long range, fast, powerful, and can summon monsters and AOE plants. Close to Lupin, but does not have any critical rates.
-Balo: Another tanking class. One of the Athan (demigod) classes. High defense low offense, perfect for tanking.

Coming Soon:Human - Incense Mage
Coming Soon:Athan - Celan, Barbe, Voida, and Rayan

The Expansion (Ascension)
The premise of the Ascension expansion is that the gods, who noticed the humans gaining immortality, sent down demigods from Heaven to stop Ascension.
In the current game version, the only two demigod factions are Balo and Arden. Four more demigod factions and one more human faction are planned."

Looks good eh ?

Here are the all important system specifications as well.

Recommended

CPU Pentium 4 equivalent or greater.

RAM 1GB+ RAM.

Hard Disk 4.0G HD space.

Graphic Display 64MB or higher recommended (Direct X 9.0c or later)

Minimum

CPU 1.5Ghz CPU Pent.

RAM 512MB or more of RAM.

Hard Disk 2.0GB of free hard drive space during installation. 4.0GBs of free hard drive space after installation and extracted files are deleted.

Graphic Display For multi-core CPUs, you may need to adjust the Affinity to run the game on one CPU. Graphics card or chipset must support Pixel and Vertex Shaders 1.4 or later (hardware acceleration recommended), have 64MB of RAM

Me and Spirit would love you see you in-game

F.
GeoffJonez
Administrator:Gaming





Posts

: 59


Join date

: 2009-10-27


Age

: 26


Country

: Edinburgh


Subject: Re: Jade Dynasty: Ascension Fri Apr 16, 2010 6:37 am

---

Felxion wrote:

Coming Soon:Human - Incense Mage

LOL humans.....why have humans in a game I mean come on.....it takes away the stupidity that is the game xD
Dylann
Administrator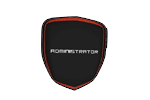 Posts

: 183


Join date

: 2009-08-29


Age

: 27


Country

: Scotland


Subject: Re: Jade Dynasty: Ascension Fri Apr 16, 2010 2:42 pm

---

Yeah but you see they added Buffed up / Animal Demi gods so the stupidity is still there
Sponsored content

Subject: Re: Jade Dynasty: Ascension

---