Mr Jish
Innocent






Posts

: 19


Join date

: 2009-08-30


Age

: 22


Country

: England - somewhere in


Subject: Improvement suggestions Wed Oct 07, 2009 2:19 pm

---

I felt the need of a thread such as this was getting a bit too strong and thus, i am the bringer of it. here please feel free to suggest improvements for the forum, I not being a moderator or anything like that cannot guaranty they will be considered or even read but I do have faith in our good leaders and think they will at least be read

. I will start the list of suggestions that doesn't not yet exist but i hope soon will. I think the FAQ should be changed to Q and A as it shouldn't really be called FAQ unless the questions are frequently asked. I being the first member with no powers know that it has been FAQ all the time and as there aren't that many members I doubt that the questions have indeed been, frequently asked.
Mr Jish
Innocent






Posts

: 19


Join date

: 2009-08-30


Age

: 22


Country

: England - somewhere in


Subject: Re: Improvement suggestions Fri Oct 09, 2009 2:17 pm

---

What i meant to say was to just change the name to Q and A
GeoffJonez
Administrator:Gaming





Posts

: 59


Join date

: 2009-10-27


Age

: 26


Country

: Edinburgh


Subject: Re: Improvement suggestions Wed Oct 28, 2009 2:01 pm

---

I WANT A SHOUT BOX! HOOAH!

they're fun.....plus kind of useful if you wanna state something important that isn't that big....so you don't need to start a whole new thread just to say one sentence!

please
Mr Jish
Innocent






Posts

: 19


Join date

: 2009-08-30


Age

: 22


Country

: England - somewhere in


Subject: Re: Improvement suggestions Fri Nov 06, 2009 9:24 am

---

I like the idea of a shout box
Mr Jish
Innocent






Posts

: 19


Join date

: 2009-08-30


Age

: 22


Country

: England - somewhere in


Subject: Re: Improvement suggestions Fri Nov 06, 2009 10:23 am

---

I was pondering the meaning of life as your average 13 year old does and I thought to myself, the console gaming section of this forum is very biased towards new consoles. I have the old PS2 and think that it deserves a right to be among us, please?
Jish say HOW! (imitating that old TV show)
Dylann
Administrator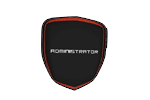 Posts

: 183


Join date

: 2009-08-29


Age

: 27


Country

: Scotland


Subject: Re: Improvement suggestions Sat Jan 30, 2010 12:47 pm

---

A shoutbawx has been added to the site on a trial period, if all goes well it will say

So enjoy
Sponsored content

Subject: Re: Improvement suggestions

---